At the Luna Park fair in Coney Island, New York, these "incubator babies" were part of a semi-permanent exhibition that charges a 25 cent deposit.
It opened in 1903 and was maintained for 40 years.
But behind the eccentric ballot boxes was more than a businessman: Dr. Martin Couney, a pioneering neonatologist who offered desperate parents a novel alternative when hospitals gave their babies for evictees.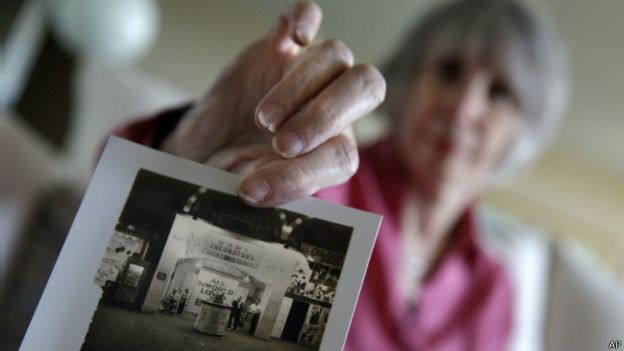 An out-of-system doctor
Martin Couney became known in his day for his work to keep preterm infants alive.
He trained in Germany and then in Paris with Dr. Pierre Budin, who pioneered the theory of closed incubators, designed to keep babies warm and protect them from germs.
But his knowledge at that time did not fit most hospitals.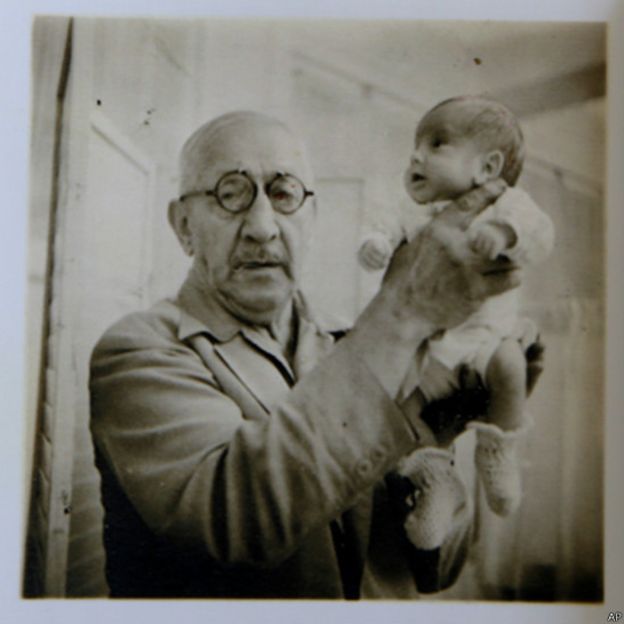 With the money from the entrance to the exhibitions Couney could offer the parents of premature babies a free care.
According to Jeffrey P. Baker in his article on the historical perspective of incubators, during his career Couney complained that he was described as a mere businessman.
He said that he was doing "propaganda for the good care of premature babies".
In fact, Baker valued, exhibits incubator babies early twentieth century provided a technological standard of care that no hospital in the era could match.
In their samples the babies were attended by doctors and nurses who took turns.
The Family Doctors Kirwan himself estimated that between 1903 and 1943 he kept alive 7,500 of the 8,500 infants who passed through their exhibition incubators.
One of those surviving babies is Beth Allen, who was born prematurely in 1941 along with a twin sister who died in childbirth.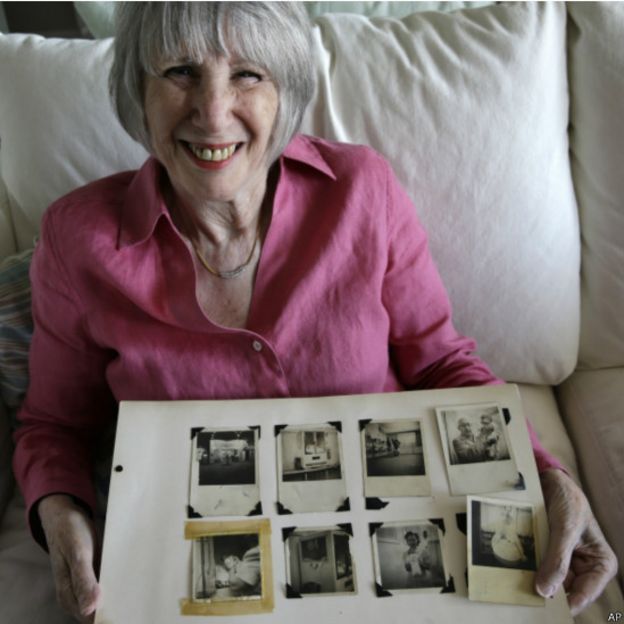 It was his father who took these photographs of the time, including the one that appears in the arms of the own doctor Couney, published above.
In an interview with the AP news agency, Allen says his mother initially did not want to put her daughter in one of the Coney Island incubators, but her father convinced her.
The woman, who is now 74 years old and lives in New Jersey, considers the show of premature babies astonishing, which today would be unthinkable.
"The more I grow older, the more I appreciate the opportunity I was given so that I could be here today talking to you and living the wonderful life I had."
"I think it weighed only about 900 grams"
Lucille Horn, born in 1920, is another of the premature babies who survived.
" My father told me it was so small that I could hold with one hand , " she tells her own daughter during an interview with StoryCorps, a national project in the United States for recording audio personal stories.
"I think it weighed only about 900 grams and that I could not live by myself. I was too weak to survive," he says in the recording.
Horn was also twin with another baby who died at birth and in the hospital did not give him any hope of life.
But he says his father did not want to give up, so he wrapped it in a towel and took it by taxi to Coney Island, where Dr. Couney had his premature exhibit.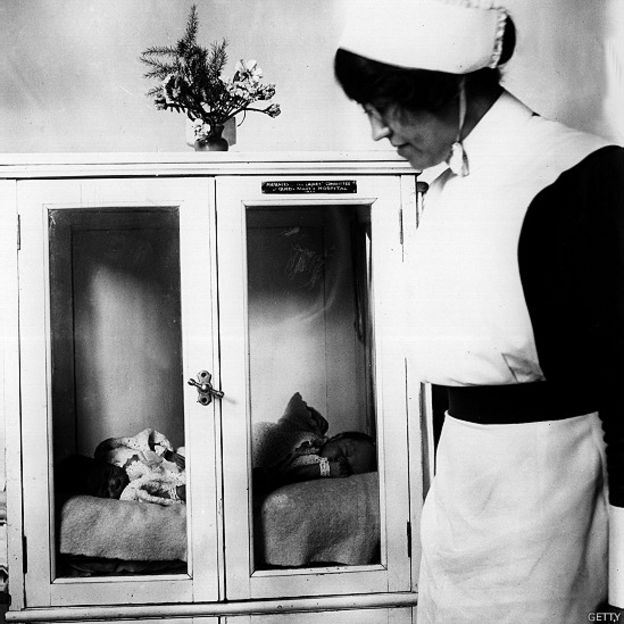 And there was Lucille for six months.
The nonagenarian now says that when she was a teenager returned to show freaks to see the babies and seeing the doctor in person Couney decided to run .
"And there was a man standing in front of one of the incubators looking at his baby," says Horn.
"And Dr. Couney came up to him and touched him on the shoulder."
"Look at this young woman," Horn tells him. "It's one of our babies, and that's how your baby is going to grow."
50 years until popularized in hospitals
The invention of the incubator in 1880 gave way to decades of popular and medical enthusiasm, but its development was very slow over the next 50 years.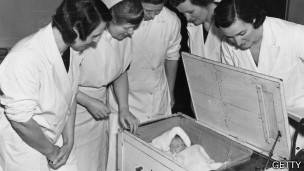 An article in 2000 in the journal Journal of Perinatology appreciates that it is interesting to consider the process not so much from a technological perspective and from the perspective of responsibility for the newborn and how it was changing from mothers to obstetricians and Time to pediatricians.
Dr. Couney died in 1950, shortly after the use of incubators became common in hospitals.
Today according to the World Health Organization 15 million children are born prematurely each year (before 37 weeks of gestation, over 40).
About a million of them die.
Many of the deaths of premature babies can be avoided by just keeping warm.
The temperature of a baby's body falls as soon as it is outside the controlled environment of the mother's uterus. For this reason, it is important to regulate its temperature after childbirth.
But premature babies have very little body fat, so they are not able to.
To stay alive, these newborns need incubators, medical equipment that still certain hospitals in the world can not afford.